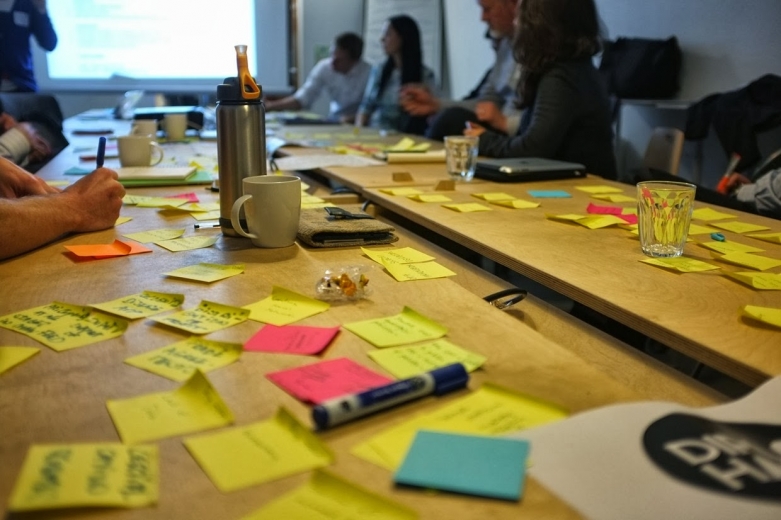 Have you ever been to an unconference? If so, you might skip this. If not, the aim of GCCS-Unplugged is sharing knowledge, ideas, concerns and solutions for an open, free and save internet.
Unconferences are fun and educational and allow you to make important connections. Anyone can come, as a speaker or just as a guest. It's simple. You decide what topics will be discussed and convene individual breakout sessions. In other words, there is no agenda until you create it. The unstructured, high-energy environment of the unconference amplifies ideas. It's all about conversations, an unfiltered exchange of innovative ideas.
One inspiring example is TransparencyCamp, an unconference for opengov that was started by the Sunlight Foundation in 2009, where people gather to share their knowledge about how to use new technologies and policies to make governments really work for people and to help people work smarter with government.
All results will be noted down on hackpads, which will be shared by all, including creative ideas, new connections, cool stories and fresh insights. One thing is sure, an unconference is unrehearsed and unexpected.
At GCCS-Unplugged, sessions can be submitted in the morning and during lunch on the day of the event. Topics that have been suggested so far fall within the themes of online freedom, digital rights, open data, online and data journalism, digital transparency, online privacy, just to name a few.
There are already a number of organizations that have signed up, such as WebWeWant, Bits of Freedom, FreePressUnlimited, UNESCO, Publeaks and The Hague Institute for Global Justice. Check out the brainstormpage to see some of the suggested sessions.
You'll get a good lunch, nice drinks and a great time. We have a lunchbreak at 13.00 and the sessions end at 17.00. Have you registered yet?